Durban Cattle Company
Durban and Nikki & Quinton Keeran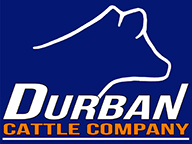 Steve, Joyce, & Beth Durban and Nikki & Quinton Keeran
4269 St. Rte. 29, West Jefferson OH 43162
Phone: 614-879-9556 / 614-208-0135
Email: ndurban212@aol.com
Web URL: www.durbancattle.com
Offering: Females,Steers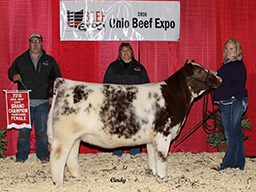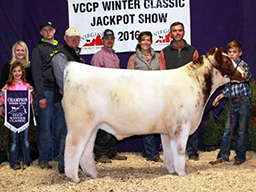 Durban Cattle Company is located in the heart of central Ohio, conveniently off of I-70, just west of Columbus. The herd consists of 55 mature cows and focuses on producing sound, practical cattle that perform in a variety of arenas. Durban Cattle maintains their roots in the Shorthorn breed, striving to utilize powerful Shorthorn genetics as a basis for building unique purebred and Shorthorn Plus cattle.
The program has seen many successes at the local, state and national level, and focuses heavily on customer service and continuous improvement.
Annually, Durban Cattle markets 15-20 show steer and heifer prospects in an online sale, as well as participating in the Ohio Beef Expo and Ohio Shorthorn Fall Showcase Sale. Additionally, the farm finishes around 30 head of fat cattle each year, and raises hay, corn and soybeans.