Tilton Shorthorns
Tilton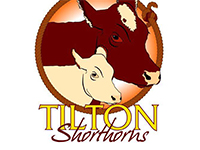 Tilton Shorthorns is a growing Shorthorn operation located in north-central Ohio just outside Bellville in southern Richland County. Hunter and Caroline, a brother and sister team, are the drivers of Tilton Shorthorns.
Tilton Shorthorns raise purebred seedstock and crossbred commercial calves. They are starting to expand the genetics by flushing some of their top females. If you're interested in exploring some of these options, Hunter is ALWAYS willing to talk genetics and options with anyone who will listen.
When Hunter and Caroline aren't in the barn working cattle, they are knee-deep in other aspects of agriculture. Hunter is running his own company, Valley View Farm Services. There he offers ag-lime application and custom bale wrapping. Caroline is trying her hand at raising ABCA registered Border Collie pups.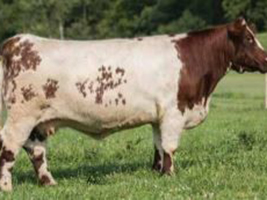 CU Pandora HC11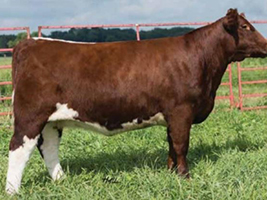 LBT Cindy Beauty 1722ET